Massimiliano Chiara
Chief Financial Officer and Chief Sustainability Officer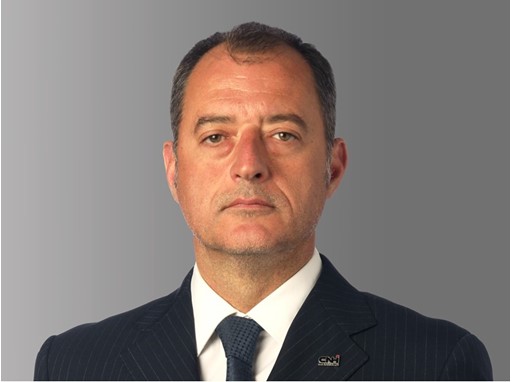 Massimiliano (Max) Chiara was appointed Chief Financial Officer of CNH Industrial N.V. in August 2013 and assumed the role of Chief Sustainability Officer in June 2016. In December 2017, the CFO role was expanded to include Business Development (now renamed M&A). He previously served as Chief Financial Officer and Head of Business Development for Fiat Chrysler in Latin America since January 2013.
From 2011 to 2012 he served as Vice President Finance in the position of Head of Financial Planning and Analysis and Business Development Finance for Fiat Chrysler. Previously he held various positions with Chrysler Group LLC including Brands and Marketing Controller and Head of Financial Planning and Analysis, a position he held since he joined Chrysler Group LLC in 2009. Prior to this he was Director of Business Development Finance for Fiat Powertrain SpA.
Previously, and since 1993 Max held various managerial roles at Teksid Aluminum, PricewaterhouseCoopers, R. Bosch SpA, Wuerth Group and was a M&A financial analyst with Dresdner Kleinwort Benson.
Max graduated Cum Laude from the Luigi Bocconi University in Milan (Italy), with a degree in Business Administration, and has a CEMS Master's degree in International Management from the Bocconi University and the University of Cologne (Germany). Max held the position of Chairman of the Italian Association of Corporate Treasurers (AITI) for the years 2004-2007.