CASE dealer Hodge Plant appoints a new sales manager for Northern Scotland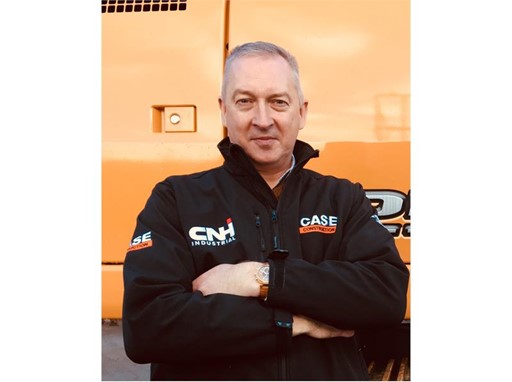 Hodge Plant's new northern sales manager gets off to a flying start, securing sales of the first G Series wheel loaders in Scotland.

CASE Construction Equipment dealer Hodge Plant Ltd has appointed Graham Stuart to the post of sales manager for Northern Scotland.

Graham will be based at Hodge Plant's Nairn site in the Scottish Highlands. The depot which covers the whole of the North of Scotland was opened to support the company's growing customer base in the area and provides a full range of services including sales, aftersales and parts.

Graham brings more than 20 years of experience working in machinery sales to his new role. Already off to a flying start, he has secured several new machinery deals including the sale of the first 721 and 821 G Series wheel loaders in Scotland to Keenan Recycling as well as sales of CX250 D Series and CX26 C Series excavators to existing CASE customer A & W Sinclair, CX210 Long-Reach excavator to the MGL group and a CX80 excavator to new CASE customer Brian Love.

Alastair Hodge, owner of Hodge Plant Ltd. said: "We are very pleased to have Graham on board. I am confident the combination of his drive and experience will be a winning formula for us and CASE as he continues to build our customer base across the northern region.

Hodge Plant Ltd, who have 30 years' experience of working within the construction sector, became CASE dealers in 2014. Since then they have seen the retail volume of CASE machines increase significantly, especially on the excavator side. The introduction of the new G Series wheel loaders is also creating a lot of interest, something Alastair attributes to the strong reputation of reliability and performance CASE wheel loaders have built up over many years.

"Our customers want the whole package - high-quality, reliable machines, flexible and competitive finance options, and excellent after-sales and maintenance, which is what CASE delivers and is why we get a lot of repeat business as well as attracting new customers to the brand," said Alastair.

"Since taking on the CASE dealership in Scotland we have worked very closely with their management and dealer network team who have provided excellent support, and the opening of our Nairn depot means we have been able to deliver a first-class service to our customers across Northern Scotland. Looking forward, we plan to continue to invest further in sales and servicing resources across all our sites."

Turin, 7 March 2018
CONTACTS
Emma Oddie

CASE Construction Equipment PR UK

United Kingdom

+44 (0) 20 7100 4460

+ 44 (0) 7508 872870
MORE FROM CASE CONSTRUCTION EQUIPMENT