Hubertus Mühlhäuser
Chief Executive Officer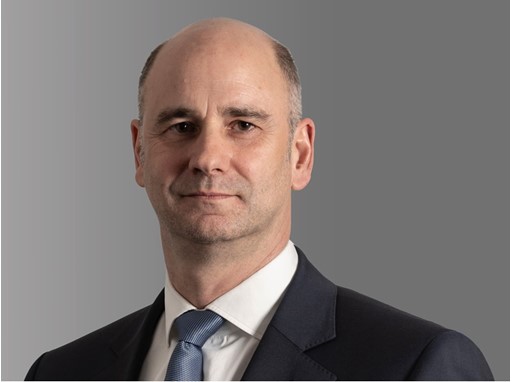 Hubertus M. Mühlhäuser is the Chief Executive Officer of CNH Industrial N.V. since September 2018.

Mr. Mühlhäuser brings extensive leadership experience at multinational industrial companies and a deep knowledge of the agricultural and construction sector, as well as strategic expertise. Prior to joining CNH Industrial, he was appointed President, CEO and Director of Welbilt Inc., a leading manufacturer of food service equipment, in 2015. Before joining Welbilt Inc., he dedicated two years to his family business, the tunneling specialist Mühlhäuser Holding Ltd., which he successfully restructured.

From 2006 to 2013 he held positions of increasing importance at AGCO Corporation, a global agricultural equipment manufacturer. Initially Hubertus was the Senior Vice President of Strategy and Integration and was subsequently appointed Senior Vice President of AGCO's global engine division. In 2009 he assumed the role of Senior Vice President Eastern Europe and Asia, and in 2012 became Head of Europe, Middle East and Africa, AGCO's largest business region.

Hubertus M. Mühlhäuser started his career at Arthur D. Little in Zurich, Switzerland in 1994, where he was appointed Global Head of the Strategy & Organization practice in 2000. He was also a member of the Global Executive Team.

Mr. Mühlhäuser, who is fluent in four languages, holds an MBA from the European Business School of Wiesbaden and Oestrich-Winkel. He serves on the Board of Cormoran de Bilbao SL, of Bilbao, Spain and is also a Member of the Board of the National Association of Manufacturers (NAM), Washington D.C., USA, a member of the Business Roundtable, and serves on the Board of Trustees of the University of Tampa, Florida, USA.

Born in 1969, he holds German and Swiss citizenship.
CONTACTS
Media Relations

Media Relations

United Kingdom

mediarelations@cnhind.com

0044 207 7660 346