Carl Gustaf Göransson
President Construction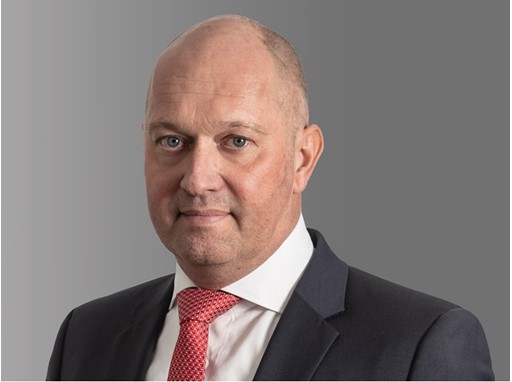 Carl Gustaf Göransson assumed the role of President Construction in January 2019.
He has some 25 years of experience in the construction equipment industry, much of which he has gained through roles of increasing importance within Volvo Construction Equipment and Cargotec Corporation.
Mr. Göransson started his career in 1993 at Volvo Construction Equipment as Area Manager Product Marketing for Volvo Articulated Haulers. Following a series of European Market responsibilities of increasing importance, in 1999 Carl Gustaf was appointed European Project Manager for Excavator Projects. From 2004 – 2006 he served as Vice President Articulated Haulers Europe, following which he was nominated Vice President of Sales Business Development Europe. In 2007 he was named President, Europe Central Construction Equipment.
In 2013 Mr. Göransson was appointed Senior Vice President Sales, Markets and Services at Cargotec Corporation for the Hiab brand.
From 2016 – 2018, Mr. Göransson was Brand President, CASE Construction Equipment and New Holland Construction and he also served as President, Construction Equipment Products Segment for CNH Industrial, from 2016 – 2017.
Carl Gustaf Göransson holds a degree in Marketing and Business Administration from Eductus IHM Business School, Växjö, Sweden, and an officers degree from the Swedish Officers Academy School, Halmstad, Sweden.
CONTACTS
Media Relations

Media Relations

United Kingdom

mediarelations@cnhind.com

0044 207 7660 346