New Holland Extends Curling Canada Partnership and Serves as 2018 Canadian Juniors Tournament Title Sponsor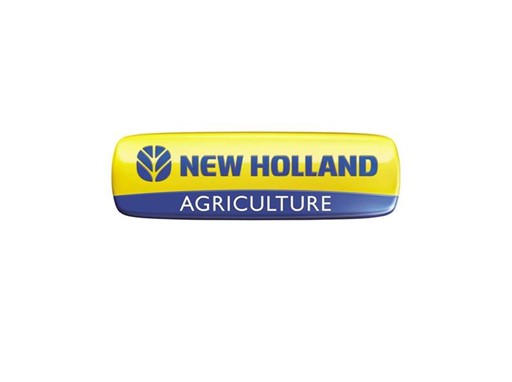 New Holland has extended its partnership with Curling Canada for another four years, commencing with the upcoming 2017-2018 Season of Champions curling season. In addition, New Holland assumes the exclusive title sponsorship for the Canadian Juniors tournament, renamed the New Holland Canadian Juniors, taking place Jan. 13 through Jan. 21, 2018, in Shawinigan, Québec. A world leader in the manufacturing and selling of agricultural and construction equipment, New Holland joins other power-brand title sponsors, such as Tim Hortons, Ford, Home Hardware, Scotties and World Financial Group, in the Season of Champions' annual schedule.
"As part of our brand's relationship with the sport of curling and support of Canadian customers, we're pleased to extend our existing sponsorship with Curling Canada for another four years," said Bret Lieberman, Vice President of New Holland North America. "We are proud to partner with an organization that is committed to developing and promoting one of the nation's most popular sports of true skill and tradition."
"We are also helping grow youth involvement in the sport by hosting Cheryl Bernard's School of Rocks curling camp in Alberta, the New Holland Prairieland Curling Camp in Saskatchewan and the New Holland Provincial Elementary School Curling Championships in Ontario," added Doug Warrener, Director of Growth Initiatives for New Holland Canada.
A strong supporter of curling in Canada, New Holland extended its partnership and title sponsorship following the successful agreement with Curling Canada that originated in the summer/fall of 2013 when New Holland sponsored the Roar of the Rings Curling Competition in Winnipeg, Manitoba. Following the Roar of the Rings Curling Competition, New Holland signed a three-year promotional agreement with Curling Canada in summer 2014, which garnered a positive response by New Holland customers and dealers in the Canadian market.
"We're ecstatic that New Holland has expanded its reach into curling by taking on title sponsorship of the Canadian Juniors," said Katherine Henderson, Chief Executive Officer of Curling Canada. "Ever since New Holland joined the Curling Canada family as an Official Partner in 2015, they've become a significant presence at our events, and we're truly grateful for their commitment to our sport, and to our country's young curling stars."
Partnering with Curling Canada gives New Holland an opportunity to connect with customers and show its spirit across Canada. The title sponsorship will position the New Holland brand as a pre-eminent supporter of the sport nationwide, while giving back to rural communities by providing them with Season of Champions coverage throughout the 2017-2021 curling seasons.
For more information on the partnership and title sponsorship, visit New Holland's Brand Partner Sponsorships page or visit www.curling.ca. For updates, follow New Holland on Facebook at www.facebook.com/NewHollandAgriculture and on Twitter at www.twitter.com/NHAgriculture.

New Holland, Pa. (June 21, 2017)

CONTACTS
Bethany Ciampa

PR & Content Team (New Holland)

United States

mediarequests@newholland.com

617-226-9950

617-226-9950
MORE FROM NEW HOLLAND AGRICULTURE