Annalisa Stupenengo
Brand President, FPT Industrial and President, Powertrain Products Segment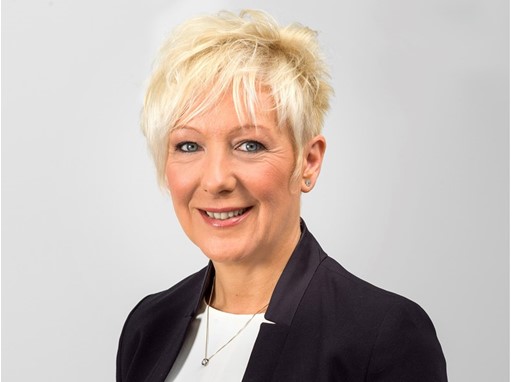 Annalisa Stupenengo assumed the roles of Brand President FPT Industrial and President, Powertrain Products Segment in June 2015.
Ms. Stupenengo has extensive international experience in the Powertrain sector that she gained through roles of increasing importance and scope within the CNH Industrial and FCA groups.
Annalisa Stupenengo started her career in 1996 in the Sales & Marketing area of Fiat Group. In 2000, after leading a cost reduction task force and being the CEO assistant in Morocco, she moved to the GM Fiat Worldwide Purchasing joint venture. Following this, she assumed the role of Purchasing Platform Manager and was responsible for an international team based in Sweden and Italy. From 2003 to 2005 she managed the electrical and electronic components division, a position she also held for FGA Company Purchasing until 2006, when she was appointed Global Commodity Purchasing Director and created the new Powertrain Purchasing department in Fiat Powertrain Technologies SpA.
In 2008 Ms. Stupenengo became Powertrain System Commodity Director at Fiat Group Purchasing and, in July of the same year, she was appointed Vice President of the Electrical Commodity & FPT Sector with global responsibility. Subsequently, she was appointed Senior Vice President of Purchasing at CNH, with joint responsibility for Mechanical Commodity at Fiat Group Purchasing.
In January 2013 she became Head of Group Purchasing EMEA Region for Fiat Chrysler and Chief Purchasing Officer for CNH Industrial.
Annalisa Stupenengo has been a member of the CNH Industrial Group Executive Council (GEC) since September 2013 and in December 2015 she joined the Board of Directors at Welltec International ApS.
Ms. Stupenengo earned a degree in Management Engineering from the Polytechnic University of Turin.
CONTACTS
Media Relations

Media Relations

United Kingdom

mediarelations@cnhind.com

0044 207 7660 346
MORE FROM CNH INDUSTRIAL CORPORATE