Sergio Marchionne
Chairman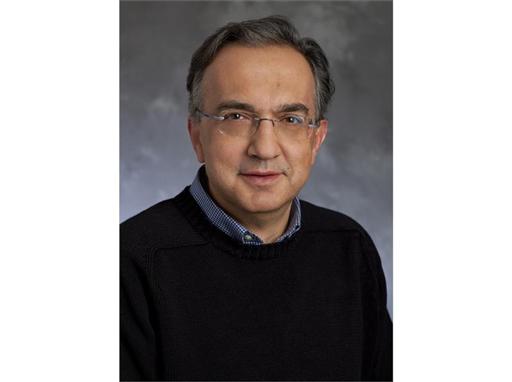 Sergio Marchionne is Chairman of CNH Industrial N.V. He was Chairman of Fiat Industrial S.p.A. and CNH Global N.V. until the integration of these companies into CNH Industrial. He also serves as CEO of Fiat Chrysler Automobiles N.V. and Chairman and CEO of Ferrari N.V. and of FCA US LLC.
Born in Chieti (Italy) in 1952, he has dual Canadian and Italian citizenship. He holds a Bachelor of Arts with a major in Philosophy from the University of Toronto and a Bachelor of Laws from Osgoode Hall Law School at York University in Toronto, as well as a Master of Business Administration and a Bachelor of Commerce from the University of Windsor (Canada). Mr. Marchionne is a barrister, solicitor and chartered accountant.
He began his professional career in Canada. From 1983 to 1985, he worked for Deloitte & Touche. From 1985 to 1988, at the Lawson Mardon Group of Toronto. From 1989 to 1990, he served as Executive Vice President of Glenex Industries. From 1990 to 1992, he was Chief Financial Officer (CFO) at Acklands Ltd. From 1992 to 1994, also in Toronto, he held the position of Vice President of Legal and Corporate Development and CFO of the Lawson Mardon Group. From 1994 to 2000, he covered various positions of increasing responsibility at Algroup, headquartered in Zurich (Switzerland), until becoming its CEO. He then went on to head the Lonza Group Ltd first as CEO (2000-2001) and then as Chairman (2002). In February 2002, he became CEO of the SGS Group of Geneva. In March 2006, he was appointed Chairman of the company, a position which he continues to hold. He was non-executive Vice Chairman and Senior Independent Director of UBS from 2008 until April 2010.
Mr. Marchionne has been a member of the Board of Fiat S.p.A. since May 2003 and was appointed CEO in June 2004. He became CEO of FCA US LLC in June 2009, as well as Chairman in September 2011. On 13 October 2014 he became CEO of Fiat Chrysler Automobiles N.V. and Chairman of Ferrari S.p.A. In May 2010, he joined the Board of Directors of Exor N.V. and in May 2015 was appointed Non-executive Vice Chairman.
He is a member of the Board of Philip Morris International Inc. and of the Board of the Peterson Institute for International Economics as well as Chairman of the Council for the United States and Italy and member of the J.P. Morgan International Council.
CONTACTS
Media Relations

Media Relations

United Kingdom

mediarelations@cnhind.com

0044 207 7660 346