CNH Industrial Chooses Leica Geosystems as Global Strategic Partner for its Construction Equipment Business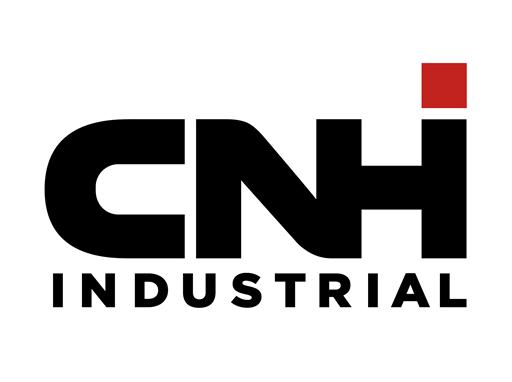 CNH Industrial, a global leader in the capital goods sector, today announced a new strategic partnership with Leica Geosystems, a leading global provider of design, measurement and visualization technologies, specializing in machine control solutions for construction equipment. The CNH Industrial – Leica Geosystems strategic long-term partnership will involve several collaboration areas to continuously drive CNH Industrial's leadership in the construction business.
Under this agreement, Leica Geosystems will initially provide CNH Industrial's global brands Case and New Holland Construction with machine control solutions for Excavators, Dozers and Graders for both factory fit and aftermarket applications. This will eventually expand to CNH Industrial's entire construction product line-up. In addition, the engineering departments for both companies will jointly evaluate the development of products, designed to maximize integration and performance of the CNH Industrial Construction Equipment portfolio. "CNH Industrial is committed to providing its worldwide customers with leading products in the Construction Equipment sector which meet the highest standards in performance and productivity," said Mario Gasparri, Brand President of CNH Industrial Construction Equipment.
"Our partnership with Leica Geosystems one of the most respected companies in the machine control solutions industry shows our intention to continue investing in the Construction Equipment business by introducing forefront technologies and leveraging the most advanced specialist players in the market," Mario Gasparri added. "We are very excited about the prospect of leveraging our technological leadership positions for the benefits of our customers and the customers of CNH Industrial Construction brands Case and New Holland Construction," said Johan Arnberg, President Leica Geosystems Machine Control Division. "Our products will create a powerful innovative solution to meet evolving customer demands."
Leica Geosystems – when it has to be right. With close to 200 years of experience pioneering solutions to measure the world, Leica Geosystems products and services are trusted by professionals worldwide to help them capture, analyse, and present spatial information. Leica Geosystems is best known for its broad array of products that capture accurately, model quickly, analyse easily, and visualise and present spatial information. Those who use Leica Geosystems products every day trust them for their dependability, the value they deliver, and the superior customer support. Based in Heerbrugg, Switzerland, Leica Geosystems is a global company with tens of thousands of customers supported by more than 3,800 employees in 33 countries and hundreds of partners located in more than 120 countries around the world. Leica Geosystems is part of Hexagon, Sweden.
Burr Ridge, IL, April 1, 2014

CONTACTS
Laura Overall

Corporate Communications Manager

United Kingdom

+44 (0)207 7660 338

+44 (0)7725 632 959

Alessia Domanico

Corporate Communications

United Kingdom

alessia.domanico@cnhindustrial.com

+44 (0)207 766 0326

+44 (0)77 2563 2956

Sally Nicolls

Corporate Communications

United Kingdom

+44 (0)207 7660 340