CNH Industrial's Parts & Service business launches a single genuine parts identity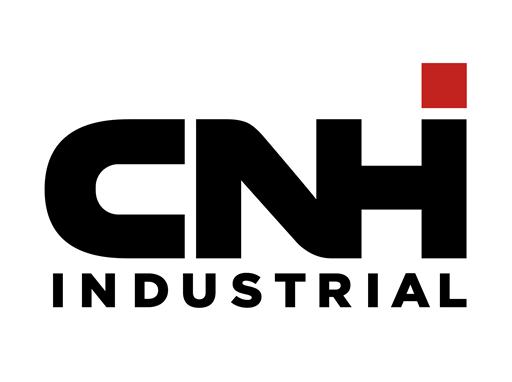 CNH Industrial Parts & Service, the Company's spare parts, accessories and services business, has launched 'CNH Industrial Genuine Parts'. This will provide a new identity and management of genuine parts for CNH Industrial's 12 brands.
CNH Industrial Parts & Service has undertaken an extensive integration process across the Parts & Service businesses of the 12 agriculture, construction, commercial vehicle and powertrain brands, following the creation of CNH Industrial N.V. in September 2013. This process has brought together all Parts entities which were previously managed separately. This is in line with CNH Industrial Parts & Service's three primary objectives of excellent service; the creation of a complete product offering which improves customer satisfaction; and making synergies to generate opportunities throughout the entire distribution chain.

The development of a single, unified 'CNH Industrial Genuine Parts' project will enhance CNH Industrial's visibility globally, whilst drawing on the strength of each of the Company's 12 brands: Case IH, Steyr, Case Construction Equipment, New Holland Agriculture, New Holland Construction, Iveco, Iveco Astra, Iveco Bus, Heuliez Bus, Magirus, Iveco Defence Vehicles and FPT Industrial. Furthermore it will enhance the quality and performance of all genuine parts and contribute to the standardisation and optimisation of the stock management processes of some five million genuine parts references. Visually, all parts marking and packaging across the 'CNH Industrial Genuine Parts' range will be provided with a homogenous identity.
"Each brands' customers benefit from genuine parts that adhere to very strict specifications. Strengthening the image of our genuine parts is undoubtedly one of the pillars in our approach to customer loyalty. This is, among other things, also a step to increasing the awareness of CNH Industrial, and the creation of this new identity represents a total quality guarantee for our customers and our dealers," said Dino Maggioni, President, CNH Industrial Parts & Service.
The new 'CNH Industrial Genuine Parts' identity brings many benefits including better customer service and greater protection against counterfeiting. Further advantages comprise enhanced efficiency from improved availability of parts thanks to greater flexibility in supply and storage which subsequently drives down logistics costs. Moreover, customers choosing 'CNH Industrial Genuine Parts' benefit from parts of certified quality.
CNH Industrial Genuine Parts will be rolled out from September 2014, replacing existing stocks upon replenishment. Watch the "CNH Industrial Genuine Parts" video: https://www.youtube.com/watch?v=ESG4n_5MXzA CNH Industrial Genuine Parts, key figures: a global presence with 57 warehouses, the management of more than five million references, the annual delivery of 36 million lines of orders seven days a week, 24 hours a day, coverage for a parc of 3.5 million machines and vehicles.
Basildon, September 22, 2014

CONTACTS
Laura Overall

Corporate Communications Manager

United Kingdom

+44 (0)207 7660 338

+44 (0)7725 632 959

Alessia Domanico

Corporate Communications

United Kingdom

alessia.domanico@cnhindustrial.com

+44 (0)207 766 0326

+44 (0)77 2563 2956

Sally Nicolls

Corporate Communications

United Kingdom

+44 (0)207 7660 340