Vilmar Fistarol
General Manager South America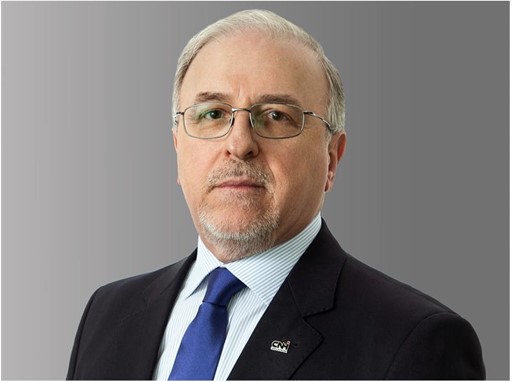 Vilmar Fistarol assumed the role of General Manager South America in January 2019.

Mr. Fistarol started his career at the Metallurgical Division of Abramo Eberle (BR) casting in 1978, and subsequently undertook various roles for Agrale (BR) from 1981 to 1991.

In 1991, he joined Fiat Group, and from 1991 – 2001, he served in roles of increasing importance within the Purchasing Division, including Director of Fiat Auto Argentina Purchasing, Purchasing Director of Fiat Auto Metallic Italy and Director of Purchasing for GM-Fiat Powertrain Europe. From 2001 to 2005, during the joint venture GM-Fiat Worldwide Purchasing, he was the Vice President for Purchasing Operations Fiat Latin America and Vice President of Powertrain and Metallic Purchasing for Latin America, Africa and Middle East. From 2005 to 2007, he was Vice President of Purchasing for Fiat in Latin America.

Mr. Fistarol was appointed President and CEO of Teksid (Fiat Group Foundry NAFTA and Mercosul) in January 2008, and subsequently he served as Director of Human Resources for Fiat Group Automobiles Latin America from 2010 - 2011. Concurrently, he was appointed Executive Vice President of Fiat Group Automobiles Argentina.

In 2011 he was appointed Head of Group Purchasing for Fiat Chrysler Global, a role he held until 2013, and was also named a member of the Fiat Chrysler Group Executive Council (GEC) on September 1, 2011.

Vilmar Fistarol held the role of Chief Operating Officer for the LATAM region for CNH Industrial from 2013 – 2018.

He trained in metallurgy at the Technical School Tupy- SC, and graduated in Business Administration at the University of Caxias do Sul, Brazil, in addition to obtaining an MBA from FDC/Kellogg School of Management in the U.S.A. and an MBA from FDC/INSEAD in France. Mr. Fistarol was President of Brazil SAE (Society of Automotive Engineers) in 2007-2008 and still serves as a member of its Advisory Board.
CONTACTS
Media Relations

Media Relations

United Kingdom

mediarelations@cnhind.com

0044 207 7660 346
MORE FROM CNH INDUSTRIAL CORPORATE