New Holland launches online community open to all farmers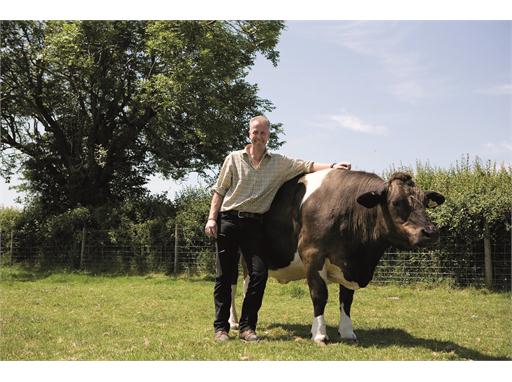 My New Holland: a new online community for all;

The Special: guest experts will lead members of My New Holland in discussions on a variety of topical subjects in the farming world;
The first Special: Alastair Brooks – It's time farmers joined environmental schemes to ensure their survival;
Premium content: owners of New Holland equipment gain access to useful materials that will help them get the most from their machines;
Easy registration and log in through social networks.
My New Holland: a community open to all
New Holland launches today its online community dedicated to the agricultural world, www.mynewholland.com​. Open to all farmers and everyone with an interest in farming, My New Holland offers all the functionalities of a virtual community, providing a meeting place to share information, experiences and opinions on topics related to farming and machinery. At the time of launch the My New Holland community is in English and is accessible either directly through its URL or following the link on the home page of the New Holland UK & ROI website. My New Holland will be extended to other languages at a later stage.
The Special: a forum to explore topical issues with expert guidance
The feature that will make My New Holland stand out from other online communities is the Special: a guest expert – a recognised authority in his specialty – will be invited to hold a discussion on a topic of his choice that is relevant to the farming industry. All My New Holland members will be invited to contribute their comments, opinions, material or images, driving the conversation forward with the guest expert. Topics will cover a wide range of topics ranging from conservation agriculture to efficient farming practices. Each discussion will be open for a number of weeks; subsequently a white paper will be produced and made available for downloading.
The first Special: Alastair Brooks – Join environmental schemes now
Alastair Brooks, farm manager at Waddesdon Estate and winner of the Farmers Weekly 2010 Farm Manager of the Year award makes the case for farmers joining environmental schemes in the first My New Holland Special. It's about the survival of farming businesses, according to Alastair Brooks, whose unimpeachable credentials as a businessman are backed by his latest venture, where he turned Waddesdon Estate around in just four years, introducing new cultivations strategies and a new cropping policy, as well as constantly looking for new ways to make the estate "profitable to the max". Participation in environmental schemes is also about the sustainable intensification of agriculture: farms are part of an ecosystem, and farming practices that aim to intensify crop production through the management of biodiversity and ecosystem services will ultimately deliver growth that is sustainable in the longer term.
Extra content for New Holland equipment owners
Owners of New Holland equipment can also gain access to extra premium content that will help them get the best from their machines. They can register the machines they own in their profile and download their models' operator manuals and useful material from our training courses.
Easy registration
Becoming part of the My New Holland community is easy: following initial registration, the new members will complete their profile, where they can include the details of the agricultural machines they own if they wish to do so.
18 September 2013

CONTACTS
Caterina Cattaneo

New Holland Agriculture Public Relations Europe

Italy

caterina.cattaneo@newholland.com

+39 0110086158