CNH Industrial named as Capital Goods Industry Group Leader in Dow Jones Sustainability World and Europe Indices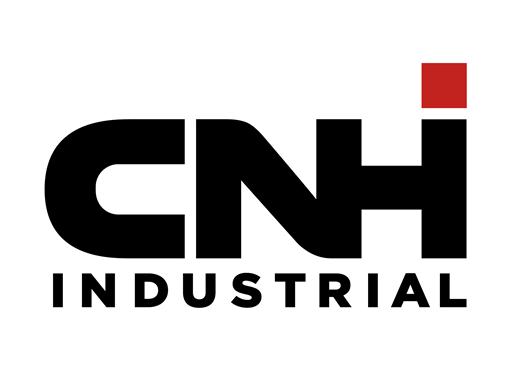 With a winning score of 91/100, CNH Industrial has been named as the leading sustainable company in its industry category.
The Dow Jones Sustainability Indices (DJSI), World and Europe, has named CNH Industrial as Industry Leader for 2015 in the Machinery and Electrical Equipment industry. This is the Company's fifth consecutive year in the Indices' top position. The DJSI has also named CNH Industrial as leader in the Capital Goods Industry Group, which includes 246 companies in seven industries.

The 2015 assessment resulted in a score of 91/100 for CNH Industrial, compared with an average of 52/100 for the participating companies in the Machinery and Electrical Equipment industry. All companies chosen for consideration in the indices are evaluated by RobecoSAM, specialists exclusively focused on sustainable investment.
"We are proud to see that our dedication to these increasingly important issues has once again resulted in us being named as Industry leader, and now also as Capital Goods Industry Group Leader. This result confirms that we are on the right path, one which calls for us to continue to improve upon all that we do, building a sustainable future for all of our stakeholders," commented Chief Executive Officer, Richard Tobin in response to the news of CNH Industrial's re-appointment as Industry Leader and the new leader position in the Capital Goods Industry Group.
The DJSI World and DJSI Europe Indices are among the most prestigious sustainability-focused equity indices. Inclusion in these indices is limited to companies that are judged as exemplary in terms of their economic, environmental and social performance. The DJSI World evaluation process invited 90 companies to participate in the Machinery and Electrical Equipment industry category. Only 10 of which were then admitted to the index. For the DJSI Europe indices, 32 companies were invited to participate and eight were admitted.
CNH Industrial received the highest score in the principal areas of analysis in the environmental dimension (climate strategy, operational eco-efficiency and water related risks) as well as in the social dimension (corporate citizenship and philanthropy, labour practice and human rights) and compliance.
CNH Industrial is also included among other leading sustainability indices including: Carbon Disclosure Leadership Index (CDLI), Carbon Disclosure Performance Index (CPLI), ECPI Global Agriculture Equity, ECPI EMU Ethical Equity, ECPI Euro Ethical Equity, ECPI Global Developed ESG Best in Class Equity, Euronext Vigeo World 120, Euronext Vigeo Europe 120, Euronext Vigeo Eurozone120, FTSE4Good, FTSE ECPI Italia SRI Benchmark, FTSE ECPI Italia SRI Leaders, MSCI Global Sustainability Indexes, STOXX Global ESG Environmental Leaders Index, STOXX Global ESG Social Leaders Index, STOXX Global ESG Leaders Index, STOXX Europe Sustainability Index and EURO STOXX Sustainability Index.
London, September 10, 2015

CONTACTS
Laura Overall

Corporate Communications Manager

United Kingdom

+44 (0)207 7660 338

+44 (0)7725 632 959

Alessia Domanico

Corporate Communications

United Kingdom

alessia.domanico@cnhindustrial.com

+44 (0)207 766 0326

+44 (0)77 2563 2956
MORE FROM CNH INDUSTRIAL CORPORATE