FTMTA Show to be launch-pad for new retail finance deals in the Republic of Ireland created by innovative business alliance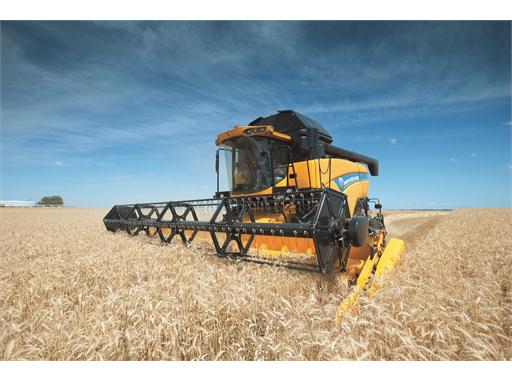 The fruits of a business alliance struck to benefit New Holland customers in the Republic of Ireland will be unveiled at the FTMTA Show in February.

A fresh range of competitive retail finance plans has been created thanks to a strategic partnership between New Holland's financing arm, CNH Capital, and De Lage Landen (DLL).
The products launched at the event in Punchestown, February 7th-9th, will support the sale of the brand's range of tractors and combine harvesters and confirms New Holland's commitment to the Irish market.
DLL is the ideal partner for CNH Capital as it also has deep roots in agricultural finance. Already well-established in ROI, DLL brings a wealth of experience and an excellent infrastructure of territorial coverage.
David Humphreys, Retail Finance Manager for CNH Capital, said "CNH Capital and DLL have worked together very successfully before in other European markets, so our dealer network and customer base can be assured of a range of competitive financial products professionally delivered to the market."
James Doyle, New Holland Sales Manager, said: "This new partnership and the ability to offer our New Holland dealers and customers a professional service for retail finance can only help to strengthen our position in the market place."
He added: "This year's FTMTA show promises to be a busy one for us. We are all looking forward to it and welcome this new initiative."
4th February 2013

CONTACTS
Caterina Cattaneo

New Holland Agriculture Brand Communications manager

Italy

caterina.cattaneo@newholland.com

+39 0110 086 158
MORE FROM NEW HOLLAND AGRICULTURE