New area sales manager promises support for dealers and customers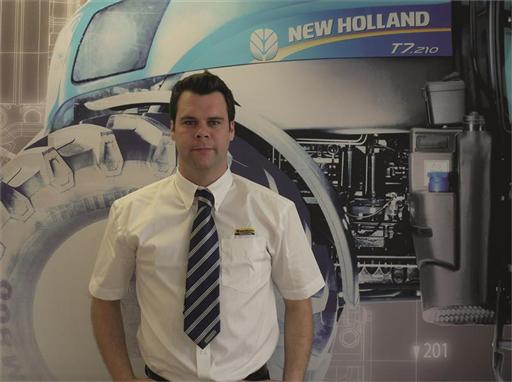 New Holland's new area sales manager for the Republic of Ireland has arrived in post with a pledge to support customers and dealers through a time of economic recovery.

Liam Hayde has been promoted with wide experience from dealership level to manufacturer commercial role, as well as possessing a degree in agriculture from Writtle College, Essex.
Liam (30), who maintains strong ties to his Irish farming family background, started his career as service manager with long-established family firm Ernest Doe in the south and east of England.
He went on to become a Service Technician for CNH, travelling to countries including Japan, Tanzania and China delivering product advice, research and customer service.
He has got strong skills in precision farming and has had a good grounding for his new role with a recent period overseeing six dealerships on the east coast of Scotland.
Liam said: "The Irish economy is recovering from difficult times, I want to sustain the dealers' business, help them to grow and at the same time to support our valued customers too.
"I want to continue to get New Holland's excellent products out on farms, and support farmers by giving them good advice, the right equipment, top after-sales support and the best service on the market.
"I'm a hands-on kind of guy and I'm not afraid to get stuck in. I've got wide and varied experience from local dealership level to international operations – so I'm really looking forward to the challenge."
James Doyle, General Sales Manager for Ireland & Scotland, said: "Liam fully deserves this promotion. He brings experience and enthusiasm and we're delighted to welcome him to his new role. With his Irish family farming background, Liam grew up knowing the business and also the territory where we operate very well, this makes him perfect for this position.
"Giving customers the support they need through our dealerships is vital to continuing to build New Holland's reputation. In tough times it's what will keep existing customers satisfied and attract new ones."
​9 October 2013

CONTACTS
Caterina Cattaneo

New Holland Agriculture Brand Communications manager

Italy

caterina.cattaneo@newholland.com

+39 0110 086 158