New Holland introduces new Harvest Master Lounge for members at Cereals 2015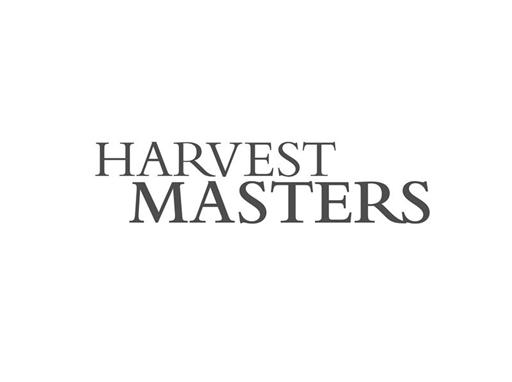 A range of New Holland products and services will be on display at Cereals 2015
New Holland Agriculture will welcome members to the new and exclusive Harvest Master Lounge at the event.
New Holland Agriculture is using its presence at Cereals 2015 to promote its extensive range of machinery products and services, and highlight its Harvest Master After Sales service, with an exclusive area on the stand for Members of the Harvest Master community.
The company's stand will feature the CR combine, complete with new Harvest Suite Ultra™ cab. The new Dual Stream header concept and a range of New Holland Balers complete the harvest machinery line-up. On the tractor front, models from the T5, T6, T7 and T8 ranges will be on display, plus the LM telehandler. Visitors will also be able to see some of New Holland's construction equipment range, including the Mini Excavator and the Wheel Loader.
The "Harvest Master Lounge" is an area where Harvest Master members can come together to meet with other members of the Harvest Master community, and where other customers are able to come to learn about the benefits of the Harvest Master scheme.
Customers will greeted by members of the New Holland After Sales team who will be on hand to answer any questions and provide details of all After Sales products and services that are available. Harvest Master members will also receive a personalised gift on arrival, and complimentary food and drink.
After Sales Country Manager, James Carroll said: "As Cereals is one of the industry's leading technical shows, we will be providing our members with a place to relax and socialise during the busy event, and also find out more about our range of products and services."
Harvest Masters was launched in 2014 for customers who purchase new Self-Propelled Forage Harvesters, Combine Harvesters and Large Square Balers. Qualified customers are automatically entered into this complimentary scheme. They receive a Top Service Privilege Card enabling them access to high level in-season support through a dedicated New Holland support team. Specialised personnel from New Holland provide 24 hour assistance during the season for emergency technical support and procurement of replacement parts. This ensures that customers experience as little down time as possible during harvest.
New for 2015, customers will receive a video camera to attach to their New Holland harvesting machine to film themselves operating. They are invited to upload their footage on the dedicated New Holland Harvest Master YouTube channel to share with others in the New Holland community.
New Harvest Master members are invited to a specialised training session following their purchase to enable them to learn more about their new machinery and its capabilities.
James added, "Our relationship with the customer doesn't stop at the point of purchase. Through the Harvest Master initiative we are able to continue our relationship with our customers long into the future. We look forward to welcoming many of them to the stand at this year's Cereals Event."
10.06.2015

CONTACTS
Caterina Cattaneo

New Holland Agriculture Brand Communications manager

Italy

caterina.cattaneo@newholland.com

+39 0110 086 158
MORE FROM NEW HOLLAND AGRICULTURE