New Holland launches Auto Command™ transmission for T6 and T8 ranges of Tractors and new Roll-Belt Baler in the UK at Cereals 2013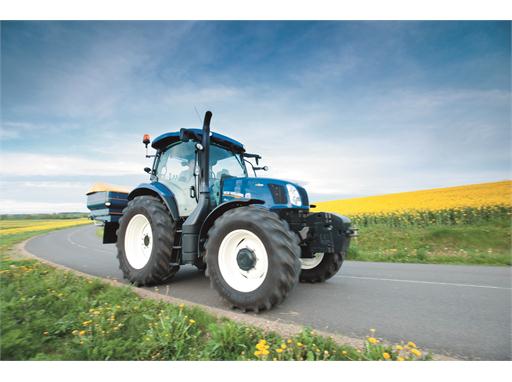 New Holland has chosen the forthcoming Cereals Show at Boothby Graffoe, Lincolnshire to mark the first UK showing of the T6 and T8 ranges of tractors equipped with the industry-leading Auto Command transmission, to add to the existing line up of T7 models. This gives the brand a comprehensive range of tractors with a variable speed transmission from 110 to 230 rated engine horsepower.

Also on display for the first time will be a new Roll-Belt baler to add to the current offering of round balers and combination wrappers.
As well as the excitement of new products on stand number 10-M-1001, New Holland will also be exhibiting a selection of other hay and forage equipment as well as a CR9090 Combine Harvester on tracks and a selection of other tractors and material handling equipment.
Visitors to the New Holland stand will be able to meet Product Specialists and learn more from the New Holland team not only about the range of products but also the full array of equipment dedicated to precision farming.
New Holland will also showcase information on the newly unveiled Customer Centre in Basildon, located at its award-winning assembly plant.
For more information, visit www.newholland.com​​
7 May 2013

CONTACTS
Caterina Cattaneo

New Holland Agriculture Brand Communications manager

Italy

caterina.cattaneo@newholland.com

+39 0110 086 158
MORE FROM NEW HOLLAND AGRICULTURE