Forestry protection frame 2.0: STEYR further extends its expertise in forestry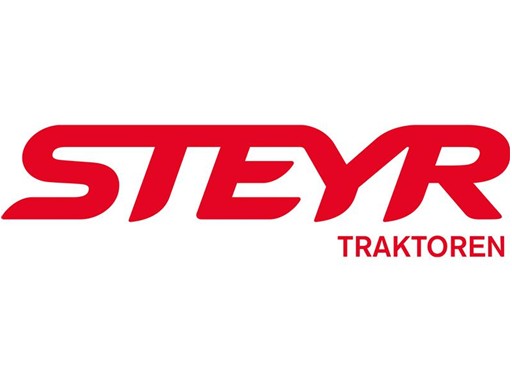 Comprehensive protection concepts for people and vehicles / modular design to suit requirements / broad range of models for forestry applications
With its made-to-measure 'protection suit' for the Compact, Steyr now also redefines the standard for forestry operations at the lower end of the performance segment: The Steyr Kompakt will be showcasing the new forestry protection frame at the Agritechnica 2015 trade fair. The four-pillar design of forestry protection frame familiar from the Steyr Multi will be the one on show. In keeping with the larger Steyr models, the forestry protection equipment can be ordered factory-fitted and, with its individually adaptable superstructure, it provides optimum safety for man and machine.
Expansion in three models
The expansion levels enable the configuration of the new forestry protection frame on the Kompakt to be adapted to suit prevailing working condition. In its basic version, a solid baseplate delivers effective protection for engine, transmission, rear axle and fuel tank. The second model comprises side panels that shield the engine and hydraulic assemblies effectively in forests. Effective protection of the cab is assured by the third model A four-pillar model of forestry frame with reinforced mounting points provides the required level of driver safety.
Comfort and safety
Thanks to the new, unbreakable rear window on the Kompakt tractor, there is no longer any need for the protective grille that used to be fitted as standard. The new materials employed here offer great visibility of the rear implement attachment area, e.g. for loading and towing work, while at the same time providing effective protection. The guard adapted to suit the bonnet contour on the Kompakt provides optimum forward visibility while at the same time affording plenty of space for attaching and using the optional front loader.
In its basic version, the forestry frame features removable rear-view mirrors, adjustable access steps and steel cables to deflect branches. The factory-fitted Nokian special-purpose tyres on reinforced forestry rims are equipped with valve protectors. "With the new forestry protection frame, now available for the Kompakt, we are extending the successful Steyr concept into forestry and municipal applications. This facilitates optimum adaptation of standard tractors to individual application conditions, delivers maximum levels of safety and is also characterised by high residual values and the greatest possible practical benefits for operators of these vehicles. With the new forestry protection frame, the Steyr Kompakt rounds off our tractor series that now cover a performance range of 75 to 240 hp for effective and safe operation in forestry work", explained David Schimpelsberger, the product manager responsible for development of this forestry protection concept.
St. Valentin / Hanover, 16.11.2015