CNH Industrial's powertrain business wins Diesel of the Year 2014 for Cursor 16 engine
SUBSCRIBE TO RSS FEED
XML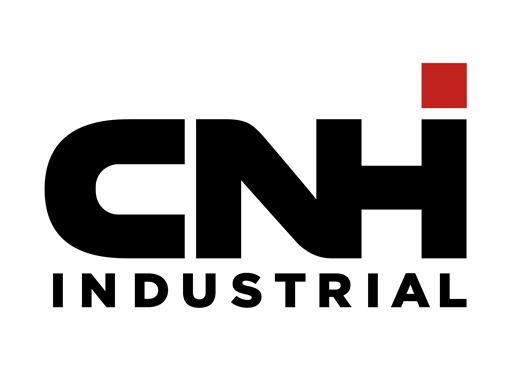 FPT Industrial's super-efficient Cursor 16 has been named DIESEL OF THE YEAR® for 2014 by DIESEL magazine.
The technological excellence of powertrain manufacturer FPT Industrial, a CNH Industrial brand, has been recognised with an important distinction. DIESEL magazine named the new 16-litre, six-cylinder, in-line Cursor 16 engine as the DIESEL OF THE YEAR® for 2014.

"Diesel magazine has been reporting on subjects related to the development, manufacture and use of diesel engines in Europe for over 20 years and this award serves to recognise the excellence in research and innovation at FPT Industrial," said Massimo Siracusa, Vice President Product Engineering at FPT Industrial. "Our people have a strong passion for FPT's mission and pride themselves on maximum quality and innovative solutions for customers. This new engine delivers on power and efficiency while adhering to required emissions legislation."
Small in size, high in power output, the Cursor 16 has a best in class power-to-weight ratio and is one of the smallest engines in its range. Suitable for construction, agricultural and power generation applications, among others, the Cursor 16 represents the top level of the Cursor family, renowned for its reliability and flexibility.The engine uses FPT Industrial's patented High Efficiency Selective Catalytic Reduction (HI-eSCR) technology, which has been researched, designed and developed in-house by FPT Industrial to comply with stringent Stage IV/Tier 4 Final and Euro VI emission regulations.
"The DIESEL OF THE YEAR® award is judged on technical innovation and design, with FPT Industrial's Cursor 16 achieving this in the most exciting way: a 16-litre engine delivering 18-litre power in a 13-litre package. A compelling proposition and, in the words of FPT, a game changer," affirmed Fabio Butturi, Chief Editor of Diesel magazine.
FPT Industrial is one of the few engine providers to have been awarded DIESEL OF THE YEAR® twice, following a previous win in 2008 for its 3.2-litre F5 engine, which is currently used for agricultural machinery from companies such as CNH Industrial, Carraro and Perkins.
Basildon, March 17, 2014

CONTACTS
Laura Overall

Corporate Communications Manager

United Kingdom

+44 (0)207 7660 338

+44 (0)7725 632 959

Alessia Domanico

Corporate Communications

United Kingdom

alessia.domanico@cnhindustrial.com

+44 (0)207 766 0326

+44 (0)77 2563 2956

Sally Nicolls

Corporate Communications

United Kingdom

+44 (0)207 7660 340