New Holland Forms Strategic Partnership with Canadian Forage & Grassland Council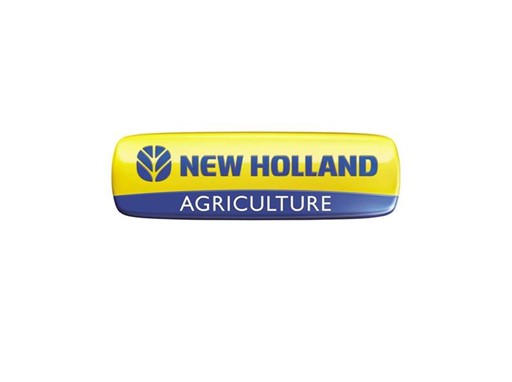 "The CFGA is proud to welcome New Holland as a Strategic Partner," says Doug Wray, CFGA chair. "New Holland is a leader in equipment for grassland farming and shares our goal of producing the highest quality hay. Together, CFGA and New Holland are committed to creating growth in the Canadian forage and grasslands sector. The New Holland strategic partnership strengthens ties between CFGA, provincial forage and grassland associations, livestock producer associations and the forage exporters, for the benefit of all."
Commitments from New Holland and other strategic partners allow CFGA and its provincial counterparts to focus on longer-term goals where there is a need to solve complex technological issues, develop platform technologies or overcome technological bottlenecks in forage production nationally. Other strategic partners include The Soil & Crop Improvement Association of Nova Scotia, The Ontario Forage Council, The Manitoba Forage & Grassland Association, The Saskatchewan Forage Council, The Alberta Forage Industry Network and The British Columbia Forage Council. All have joined in this partnership to help achieve a range of common objectives.
"New Holland is very proud to partner with the CFGA and its affiliated provincial associations in an effort to support the forage and grasslands industry in Canada. We believe the initiative and programs that are being implemented by the CFGA will help provide sustainability and profitability for Canadian farmers," says Doug Warrener, New Holland Director of Growth Initiatives for Canada.
This strategic initiative also builds on New Holland's existing commitment to supporting
CFGA's Leadership Award.
​​
.
The Leadership Award will be presented at the CFGA Annual General Meeting and Conference being hosted by The Québec Forage Council in Bromont, Québec from November 17-19, 2014. The award recognizes individuals, groups or organizations whose leadership in the forage industry has impact of national and/or international significance.
Forages are Canada's largest cultivated crop at almost 13 million hectares (32 million acres), or 39 percent of the land devoted to crop production. Forages are also grown on an additional 15 million hectares (37 million acres) of native or natural pastures and rangeland. The livestock sector is the largest user of forages in Canada, with 80 percent of Canada's beef production and 60 percent of a dairy cow diet dependent on forages. These 28 million hectares (69 million acres) of forages generate almost $5.1 billion in economic activity annually. Of this total, the forage, hay and seed export industry represent $288 million, with forage and hay currently experiencing about a 50 percent growth rate, due to water quality and supply issues, population growth, and protein and fiber shortages in many regions of the world.
NEW HOLLAND, Pa. – September 24, 2014
CONTACTS
Bethany Ciampa

PR & Content Team (New Holland)

United States

mediarequests@newholland.com

617-226-9950

617-226-9950
MORE FROM NEW HOLLAND AGRICULTURE