New Holland T6.175 Dynamic Command™ Tractor Wins Machine of the Year 2018 Award at Agritechnica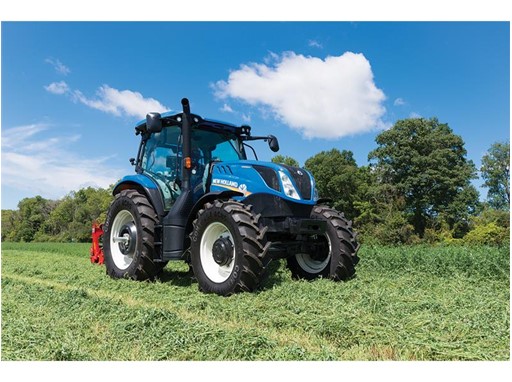 The New Holland T6.175 Dynamic CommandTM tractor was crowned "Machine of the Year" 2018 in the Mid Class Tractor category at the Agritechnica trade show in Hanover, Germany this week. The machine received the coveted award for its technical innovation and the benefits it brings to customers, with selection criteria focusing on innovative features, performance, productivity, cost of operation, ease of use and operator comfort.

Carlo Lambro, New Holland Agriculture Brand President, stated: "This award is testament to New Holland's long-standing leadership of the mixed farming and dairy segment. It is a well-deserved recognition of the hard work and dedication of all those involved in the development of the T6.175 Dynamic Command tractor, who worked tirelessly to produce a tractor that meets the specific requests of our customers."

In August 2017, New Holland announced it is expanding its acclaimed T6 Series offering with the new T6 Dynamic CommandTM option. These new T6.145, T6.155, T6.165 and T6.175 are the only tractors in the segment featuring a 24x24 semi powershift transmission on the market. They are extraordinarily versatile tractors that will be an asset to the fleets of dairy, livestock, and hay and forage operations.

New Holland, Pa. (November 15, 2017)
CONTACTS
Chris Ballentine

Public Relations, Social & Digital Communications Specialist, North America

United States

Chris.Ballentine@newholland.com

+1 717-355-4507
MORE FROM NEW HOLLAND AGRICULTURE